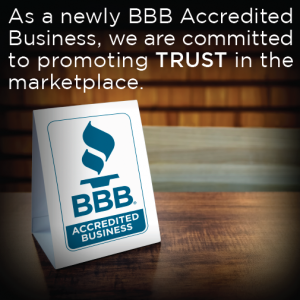 We here in the Comfort Craft Family believe in honest, ethical, and fair business practices. It's one of the major driving forces in our pursuit of offering a better HVAC contractor experience.
We've seen the questionable sales tactics in our industry over the years, and felt that Tacoma, Puyallup, and greater Pierce County in general, needed a fresh, new, and honest option for excellent heating and cooling services! So in that spirit, we've partnered with the Better Business Bureau, and made a promise to ourselves, and our clients, to hold ourselves to a higher standard.
Want to share your experience with us? Click the BBB link below and let us know how we are doing!