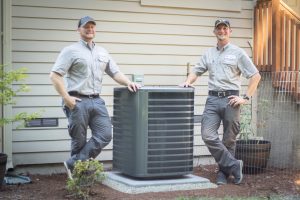 We believe that your idea of comfort probably goes beyond just the temperature inside of your home or business. Why do we believe that? Because comfort extends to many aspects of our lives.
You should be comfortable with your service provider, knowing the recommendations they make are what's best for you, and not just their bottom line.
You should also be comfortable with the technicians who show up to perform the work, and have confidence in their work ethics, as well as their technical knowledge.
Here at Comfort Craft Heating and Air Conditioning, we pride ourselves on being the people you can feel comfortable with in all aspects of your quest for comfort, and we believe that is not only our personal responsibility, but also a promise we must make to you. It's time for a better Heating and Air Conditioning service experience, and we want to Welcome YOU, to the Comfort Craft Familiy!